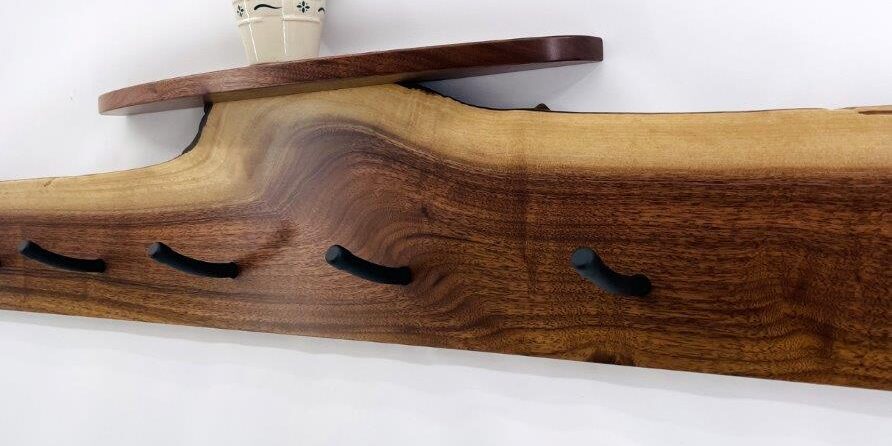 One-of-a-Kind Woodcrafted Items
On occasion, we find unusual pieces of wood with a unique shape or grain pattern. These are pieces we cannot reproduce again, making them one-of-a-kind heirlooms. They may be functional art for your wall, a splash of art for your office, or an added sparkle in your kitchen. Handmade in our wood studio in Berea, KY, USA.
One-of-a-Kind Wood Handmade Wood Products
This listing will feature products from our other collections, including coat racks, yoga mat racks, laptop stands, rolling pin racks, rolling pins, and more. The reason they are here is that some are unique one-of-a-kind pieces. Some will have pretty and unusual grain, some a different shape. They are pieces we cannot reproduce. Others may have a cosmetic blemish, such as a dark spot on a maple rolling pin. Some may be discontinued items. 
Some items will disappear because they have sold, and as time goes by, new products will be added to this listing.
Questions
If you have any questions about any of these listings, please email us. We can usually respond in one to six hours.
Where These Products Are Made
These products are original designs of Fine Wine Caddy and are 100% handmade in Berea, Kentucky, USA.